Doctors & Staff
Meet the experienced and friendly doctors and staff who make Advanced Rockford Eye Care the leading provider of vision care products and services in Rockford.
---
Jaime L. King, O.D.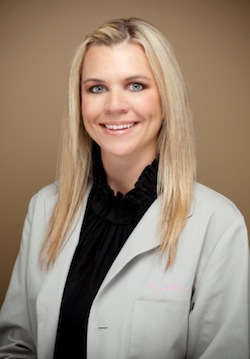 Your hometown Optometrist Dr. Jaime King would like to welcome you and your family to Advanced Rockford Eye Care. In addition to routine eye exams, we also offer the latest technology in vision care diagnosis and treatment. Dr. Jaime King is from the Rockford area. She graduated from the University of Illinois Chicago and earned her Doctorate at the Illinois College of Optometry. Dr. King has been practicing optometry in the Rockford area for ten years and happily co-manages with many ophthalmologists, optometrists, and other doctors.
Dr. Jaime King works hard to ensure you are receiving the highest quality eye care possible. She takes pride in giving you the clearest vision while ensuring the overall health of your eyes. Dr. King guarantees a thorough and accurate eye exam with unparalleled patient care.
---
Samantha Schiber, O.D.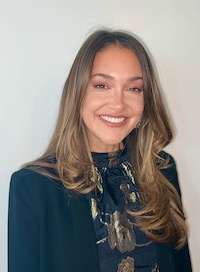 Dr. Samantha Schiber grew up in Wood River, a small town in southern Illinois. She attended DePaul University for her undergraduate studies and went on to graduate from the Illinois College of Optometry in 2018. She has completed various externships including a low vision rotation in New Orleans, LA, where she had the opportunity to care for patients with severe ocular disease and visual impairment.
She also was able to expand her surgical experience by doing an ocular surgery rotation in Mesa, AZ. There, she worked closely with ophthalmologist to care for patients before and after many procedures such as cataract surgeries, corneal transplants, and retina surgeries. She completed a contact lens and cornea rotation in Chicago where she had the opportunity to study and learn about a variety of specialty contact lenses, as well as to treat patients with corneal diseases and dry eye.
Dr. Schiber previously worked in a private practice in the Chicago suburbs for 3 years where she developed a passion for primary eyecare. In the summer of 2022 she and her husband, who is a Rockford native, moved to the Rockford area to be closer to family.
She enjoys caring for patients of all ages and is excited to provide the Rockford community with the highest quality care. In her free time, Dr. Schiber enjoys exploring restaurants in the area and challenging herself on her Peloton bike.
---
Kylie Rosado, CEO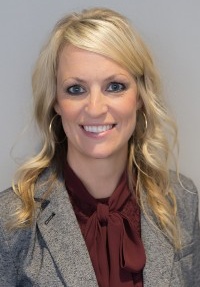 Kylie Rosado brings a wealth of knowledge and experience to Advanced Rockford Eye Care. With a varied 20 year career in all functions of business management including consulting, marketing, training, human resources, general management, and facilitating for companies such as Marriott International, Stateline Appraisal Group, Chick-fil-A, Inc., Forest City Dental, and Vision Source, Kylie is uniquely qualified to oversee Advanced Rockford Eye Care. She is passionate about leading businesses and their teams to reach their fullest potential and to always give outstanding customer service.
Kylie believes it's the small details that make the difference in providing excellent care to all patients, and that a team that works together, has fun together, and strives for excellence together, can achieve greatness.
---